Get to Know Us
Blair and Chelsie Howe, owners of Elite Trash Can Cleaning, live in Bettendorf and have been looking for a service that will clean their garbage cans and eliminate the terrible odors that accompany them. After searching without luck, they have decided to provide this exciting new service to the Quad Cities and surrounding areas!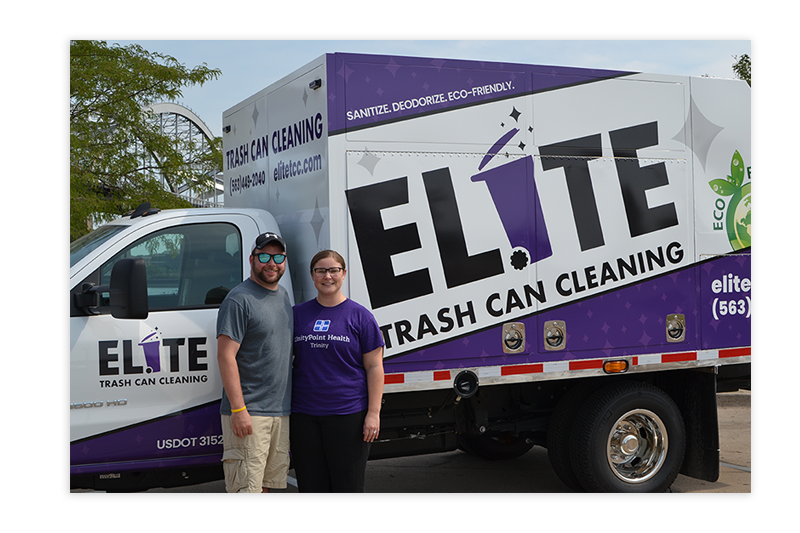 Blair is employed at John Deere in product development by day, and cleans garbage cans by night. He is the primary service operator and ensures that business flows smoothly. He enjoys fishing, dirt track races, and keeping his wife happy.
Chelsie is a Wellness Coach for Trinity hospital and is responsible for the customer service, marketing, and administrative duties of the business. She enjoys community activities and involvement, spending time with family, and petting her dog (Cooper).
Cooper is Elite Trash Can Cleaning's biggest (and cutest) supporter. He enjoys lying on the couch, playing with his piggy, and constant belly rubs.